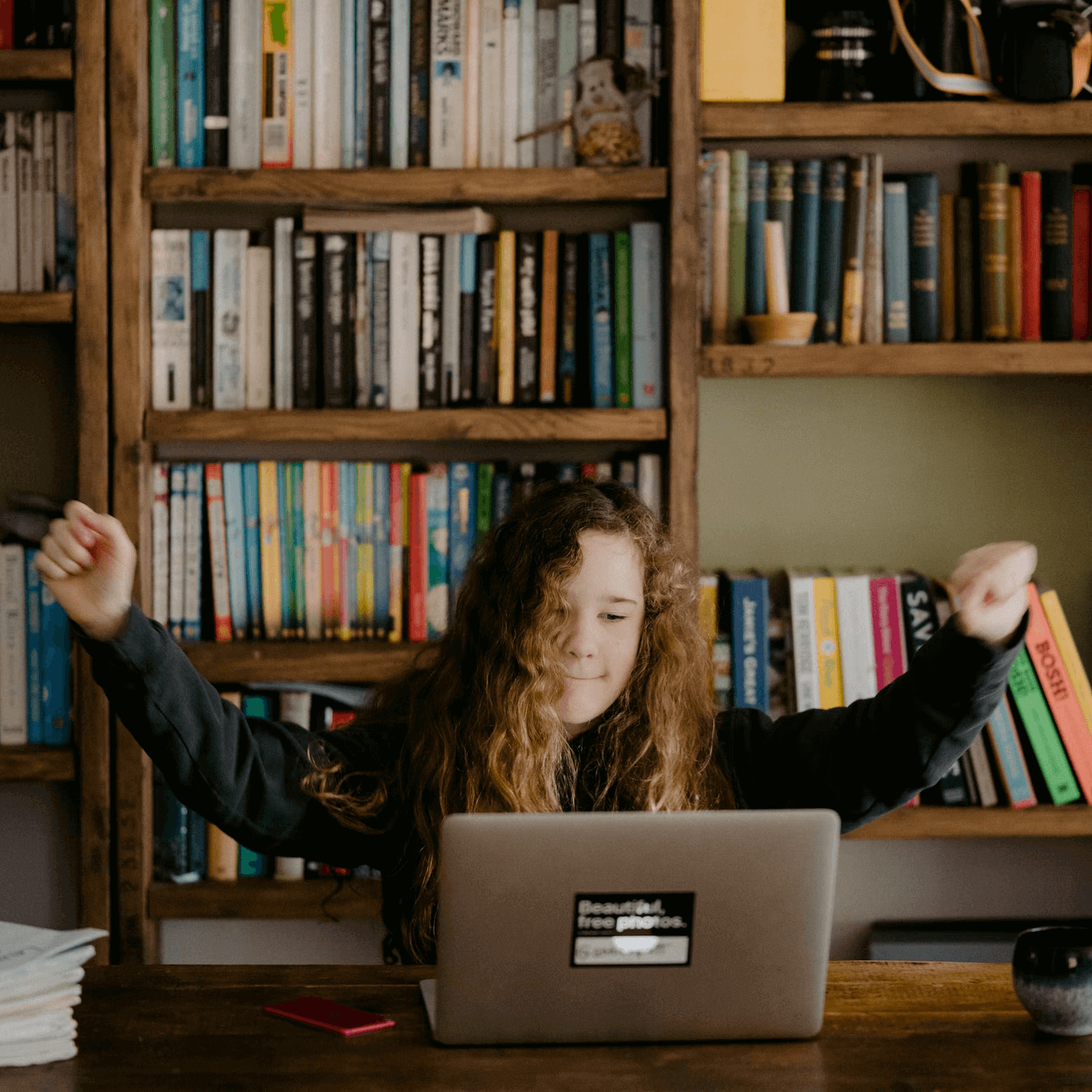 A normal day for Bernadette Asuquo means juggling duties as senior class president, keeping up with college-level classes, managing her event planning business, and finding time to work on college applications.
Senior year of high school is often hectic but Asuquo, an 18-year-old senior at the Essex County Newark Tech High School, says she's not stressed out. The Newark student keeps her cool mainly because of the support she's found during her college admissions journey so far.
"People around me always say, like, why do you have such a calm demeanor towards the whole college application process?" Asuquo said. "It's because I was given the tools I needed to help and people around me to help me."
With application deadlines for colleges and universities approaching, students like Asuquo are busy writing essays and personal statements while juggling class loads, extracurricular activities, and savoring the last moments of senior year.
Even after students submit their college applications, those who identify as first-generation college students or come from low-income families face additional challenges such as finding ways to pay for college, navigating federal aid applications, understanding financial aid options, and deciding what to major in or what college to choose.
The U.S. Department of Education says mentorship programs and other programs can help by providing a professional network of experts to support low-income high school seniors wrangling the admissions process.
For Asuquo, that extra help came from EdMom Scholars, a free program providing college application counselingfor "high-achieving, low-income students" from experienced college consultants and career coaching from professionals. Students like Asuquo receive advice from volunteer college consultants who guide second-semester high school juniors and seniors through the admissions process and help them find colleges that are good financial fits.
"Honestly at first, like this summer, it was overwhelming to think about how much I had to do," the senior class president said. "But then when I got the help from EdMom it really put it into perspective."
Although Asuquo is an involved student at school, she's also a dual-enrollment student working to graduate with both an associate degree and high school diploma in June. Despite knowing her way around applications and forms, Asuquo said it was hard to keep up with all the application requirements and documents she needed to submit.
Kate Sonnenberg, the executive director for EdMom Scholars said the goal of the program is to help "talented students" like Asuquo who cannot afford private college consulting navigate the college application process. They currently have eight students across North Jersey in the program and hope to help more next school year.
"Applying to college is not easy and guidance counselors in public schools have large caseloads," said Sonnenberg, a former application reader in the Princeton University admissions office. "We want to bridge that gap and provide low-income students with the type of counseling wealthier students routinely get."
With the help of the program, Asuquo has so far applied to Stockton, Rowan, and Northeastern universities and is hoping to submit applications to Spelman College and Ivy League schools such as Princeton and Yale.
She's received acceptance letters from Rowan and Stockton but is waiting to hear back from other schools before making a final decision. Her main goal is to secure the most financial assistance possible to go to college and save her parents some money.
"It's just exciting, but also, like, nerve-wracking because it's like, you don't know what is going to happen," said Asuquo about her college acceptances. "I understand that college is not cheap, so you have to go with where you are given the most money at least."
Aside from EdMom, Asuquo has full support from her family during the admissions process and says they are letting her choose her major. She hasn't settled on one yet but hopes to pursue a degree in either business, marketing, or pre-med as long as she is able to travel abroad during her time in college, Asuquo said.
As a teen who was born in Africa and immigrated to the United States when she was 13, Asuquo is proud of her accomplishments and no matter what she decides to pursue, she hopes to make her family proud.
"I really want to be successful," Asuquo said. "I really want to be better than the generation before me was and I just really want to leave my mark on the world."
In the meantime, Asuquo is busy planning senior year activities for her class and keeping up with her event planning and customization business. She says she has to keep reminding herself "she can't do it all" but is looking forward to enjoying her last months as a high school student.
Asuquo's biggest piece of advice to other students is to "take a break" from the stress of the college admissions process and find help.
"You have to prioritize and make a list of things you need to do and then once you know what you're going to do, then take a break," Asuquo said. "Then come back stronger with a fresh perspective because you're gonna burn out eventually if you don't."